Combat Fatigue and Restore Perfect Vision!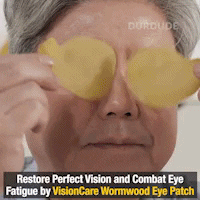 VisionCare Wormwood Eye Patch is formulated to help you enhance visual performance, improve eyesight, reduce eye strain, cure general eye diseases and overall ocular health by natural ingredients combining Acupoint Therapy.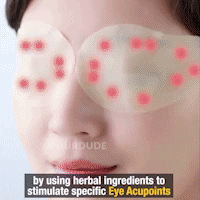 The application of natural plants such as wormwood which are infused into the eye patches is applied directly to the main acupuncture points around the eyes-leaving positive and refreshing effect after each application.


Benefits:
Restore Perfect Vision in Men & Women
Boosts ocular health due to long periods of digital screen exposure, near-sightedness, long-sightedness and or age-related eye health concerns.

Clear Vision, Clear Results
Improves contrast sensitivity, reduces glare, and increases macular pigment production. Finally it reduces the risk of eyesight problems later in life.

Combat Blue Light Screen Eye Fatigue
Offers blue light optical filtration and protection against eye strain, fatigue, and headaches.

Eye Patch for Age-Related Macular Degeneration
Promotes healthy central vision and overall ocular health in men and women over the age of 65.

Natural Ingredient
Most advanced formula to help support eye health, replenish vital eye nutrients, help nourish and support the eye's natural filter – the macula. Main ingredients include Wormwood, Amur corktree bark, Prunella vulgaris, Tree peony, Concha Haliotidis, Chrysanthemum indicum and Salvia miltiorrhiza.


Directions:
1. After cleaning skin around the eyes, peel off the film.
2. Place the eye patches covering the entire eye area, adjust it to fit.
3. Leave it for 30 minutes on skin.
4. Remove the patches, and gently massage with your fingertips to allow the nourishing agent to be absorbed into skin without rinsing.

Package:
1 Box * VisionCare Wormwood Eye Patch (10pcs)