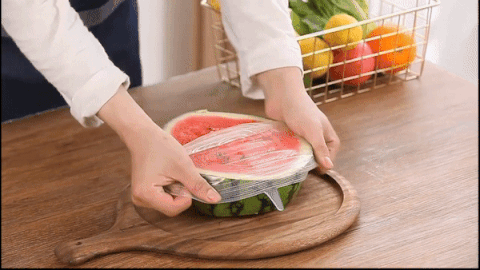 Say goodbye to traditional plastic wrap! Universal Silicone Lids! Cover it & keep food fresh until you get hungry again!
PRODUCT FEATURES: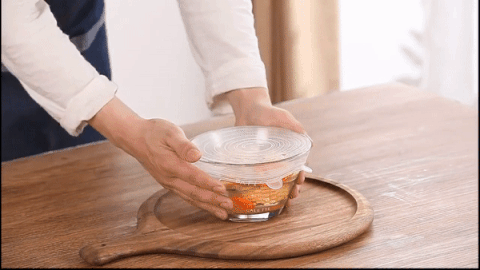 Vacuum seal fit. No the container we own doesn't come with a vacuum seal lid. The silicone lids not only acts as a lid but also creates an airtight vacuum seals.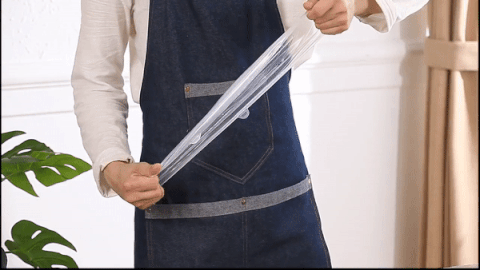 Fits any shape bowls. It is common to lose the lids to our container, or in some cases not having lids at all for them in the first place like cups, bowls, glasses, etc. But with this food cover, no matter what shaped container is it that you are trying to cover it has your back (square, oval, rectangular, round even a hexagonal bowl).
Spill and leak proof. Works perfectly to cover one freshly squeezed juice and prevent it from going bitter to cover a can of cola to prevent it from the refreshing fizz. Once sealed the lids ensure that the accidental tumble of the glass doesn't spill the liquid over.
Keeps food fresher for longer. Fresh food oxidizes very quickly, take a bite of an apple and keep it out for 5 min and you will see the proof. It can keep your food fresh 10 times longer with its patented vacuum seal.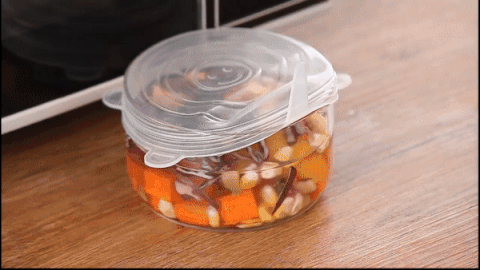 Microwave friendly. Take your food directly from the fridge to the microwave without even removing the lids. These are microwave friendly and will not get damaged in the microwave.
Quick use and easy to store. Using these is quick and easy. Just in a sec pull it out any container press in the middle to create and vacuum suction and you are done. It needs less space for storage.
Versatile. These food covers are the best way to seal in the freshness of leftover fruits and food. These silicone wonders stick to virtually anything turning a glass bowl, an aluminum pot, a ceramic roasting pan, and even a plastic Tupperware into instant storage!
SPECIFICATIONS:
Material: Silicone
XS: 1/ 2.6" = 6.5 cm (will stretch to 3.5" = 9 cm)
S: 2/ 3.7" = 9.5 cm (will stretch to 5" = 13 cm)
M: 3/ 4.5" = 11.5 cm (will stretch to 6" = 15 cm)
L: 4/ 5.7" = 14.5 cm (will stretch to 8" = 20 cm)
XL: 5/ 6.5" = 16.5 cm (will stretch to 9" = 23 cm)
XXL: 6/ 8.3" = 21 cm (will stretch to 11" = 28 cm)
PACKAGE INCLUDES:
Small Set: XS, S, M Universal Silicone Lids /
Large Set: L, XL, XXL Universal Silicone Lids /
All Set: XS, S, M , L, XL, XXL Universal Silicone Lids