Free your skin from different types of Skin Spots!


• Remove warts and other skin tags in just a few use.

• 100% organic and scientifically proven to remove warts.

• Tested safe and effective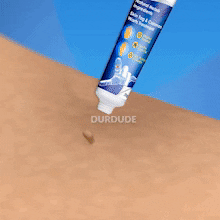 Quick and effective wart cream that swiftly penetrates into the wart, moles, skin tags and operates by breaking the structure from the inside out, giving you the result that you want.

Best Remedy – Successfuly remove and cure common tags, plantar, flat, warts and other viral skin infections.

Relief Discomfort – Tear down the structure from the inside immediately. Lessen the irritation caused by movements or contact.

Safe for All Ages – Permeated with Herbal Extracts and Organic Ingredients that is safe even for children. With adult supervision, kids can use wart cream too!

Easy to use:
1. Squeeze the cream on a cotton swab
2. Place the swab on your skin tag
3. Repeat this process up to four times a day
4. The cream will dry the tag until it falls off

Directions:
Use twice a day, morning and evening. Take a pea-sized amount and gently massage with your fingertips for 1-2 minutes. Results may vary, most people will see them within a few days of starting treatment.

PACKAGE INCLUDES:
1 x 20g Instant Skin Tag Remover