Fill up your confidence with a voluminous hair style!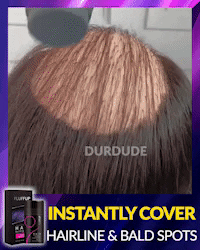 FluffUp Secret Hair Fiber Powder seamlessly covers bald spots, sparse hair and wide hair parts, providing sweat-proof and long lasting wearing.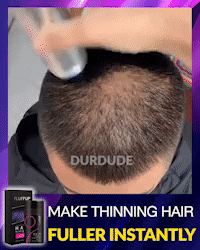 Made of structural proteins charged with static electricity, the fiber powder intertwines and bonds with your own hair follicles for a flawless hair look.
The sweat-proof & strong holding power resists water and strong wind to stay put up to 16 hours. The soft and tiny hair fibers help to securely bind with your real hair. Strong holding and thickening in no time!
FEATURES:
FULLER HAIR: Instantly fills bald spots, sparse hair and wide hair parts to have fuller & denser hair. Hides thinning hair and grays.
REAL-LIKE: Resembles real hair strands for an authentic and natural looking effect.
QUALITY MATERIAL: Made of structural proteins to seamlessly blend with your hair follicles.
STRONG HOLDING: Stays put up to 16 hours without touch up.
SWEAT-PROOF: Resists moisture and strong wind for a long lasting styling.
EASY TO CLEAN: Simply wash off with regular shampoo.
SAFE FORMULA: Free of paraben, sulfate, peroxide and other chemicals to damage your scalp.
DIRECTIONS:

Sprinkle the product on desired area to cover grays and bald spots.

Remove with regular shampoo easily.
SPECIFICATION:
Ingredients: Fatty Acid Triglycerides, Floor Wax, Beeswax
Weight: 12g
Color: Natural Black, Dark Brown, Medium Brown, Light Brown, Auburn, Blonde, Medium Blonde, Light Blonde, Gray, White
PACKAGE INCLUDES:
1 x FluffUp Secret Hair Fiber Powder