Magnetic bracelets are one tool in magnet therapy, which is a type of alternative medicine that uses magnetic fields to improve a person's overall health.

Improve blood circulation to relieve fatigue and pain, for a better good night's sleep as well as overall wellbeing.
FEATURES
The magnets in the bracelet can draw more blood to the arm and wrist because of the iron in your blood.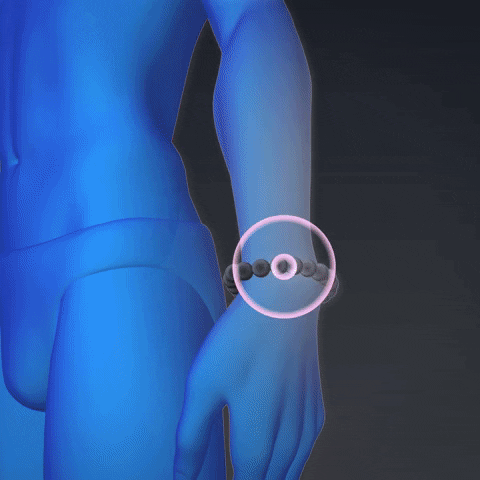 This improved blood flow can also speed up the removal of toxins from the body. 
This blood flow reduces the redness and swelling, as well as any pain or stiffness.
Magnetic waves to pass through that part of the body, lengthening and relaxing the soft tissues.
Magnets can improve your body's melatonin production, which is a hormone that regulates your sleep patterns. 
SPECIFICATIONS
Size: ONE SIZE
Color: Black
PACKAGE INCLUDES
1x Magnetic Therapeutic Black Obsidian Bracelet