No more unexpected leakage to disrupt your life!


Herbal Urinary Incontinence Control Patch is a natural solution to involuntary urination by reversing an overactive bladder while supporting bladder muscle strength.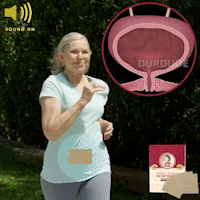 Formulated with a therapeutic herbal blend of Rhubarb & peony root, it reduces leakage and urgency caused by age, pregnancy, and childbirth.


FEATURES:

LEAKAGE CONTROL: Reduces urinary incontinence and controls overactive bladder.
STRENGTHENING: Supports bladder muscle strength to limit bathroom trips over the night.
STOP OCCASIONAL LEAK: Minimizes occasional leakage due to sneezing, coughing and laughing.
SAFE TO USE: Made of natural herbs of Rhubarb & peony root with no side effect for safe use.
GREAT FOR ALL: Suitable for both women and men to use.
SPECIFICATIONS:

Main Ingredients: Rhubarb, Peony Root, Peach Seed, Japan Bogorchid
Qty: 6pcs/ Set
DIRECTIONS:
Remove the protective film and apply on the belly button position.
Take it off after 8-12 hours. Recommended to use at night.
PACKAGE INCLUDES:

Herbal Urinary Incontinence Control Patch x 6