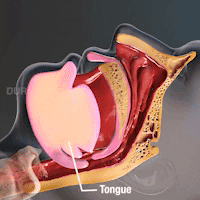 BreatheClear Nasal Strips gently lift the sides of the nose and open the nasal passages, providing immediate relief. Which helps you breathe better – with no medicine and no waiting.
INSTANT RELIEF
Instantly & gently opens nasal passages to improve sleep, reduce snoring, and relieve nasal congestion due to colds or allergies.
SNORING SOLUTION
Improves nasal air flow by 31% and helps you reduce or even stop nasal snoring and relieve nighttime nasal congestion so you can sleep better at night.
RELIEVES NASAL CONGESTION
Instantly opens nasal passages to increase airflow and helps you breathe more freely through your nose.
SAFE AND HIGH-QUALITY
Nasal strip is drug-free and composed of high-quality double-layer medical tape and high-elasticity strips.
HOW TO PROPERLY APPLY BREATHECLEAR NASAL STRIPS
1. CLEAN: Wash and dry your nose to help the strip stick.
2. PLACE: Remove the liner and place the the strip on your nose.
3. APPLY: Press down the ends and rub gently to secure.
PACKAGE INCLUDES
1 Box x BreatheClear Nasal Strips (10pcs)